Christophe CORNUEJOLS, Julie HALLER and Franck SAUVESTRE are present at the 2019 edition of CES of LAS VEGAS which just opened its doors this Tuesday, January 8.
The Consumer Electronics Show, or CES, Ali Baba's real cave for tomorrow's small and large innovations in all fields, has become the most important exhibition dedicated to technological innovation in consumer electronics.
The key word of CES is again this year connectivity.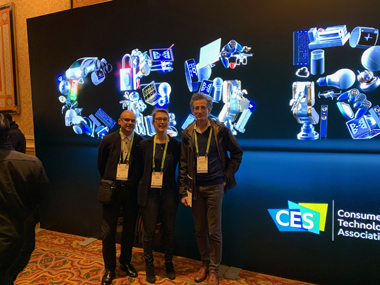 De gauche à droite: Franck Sauvestre, Julie Haller et Christophe Cornuèjols.