The BioFit trade show will take place at Parc Chanot in Marseille on December 10 and 11, 2019.
This event is one of the largest in Europe in terms of technology transfer and innovation in the life sciences and has become the meeting place for seed capital investment in this field.
From start-ups to large companies, all come from all over the world to attend this biotechnology business convention.
In two days, more than 900 companies from around 40 different countries meet and exchange their knowledge and innovations in the life sciences.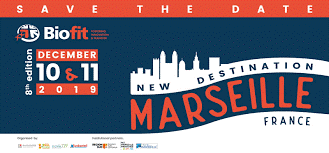 Intellectual property is strategic and we offer global support in terms of IP, whether it is to define with you priorities in terms of protection, prior art research or availability resulting therefrom, rationalized deposits of patents / brands / models according to the countries which interest you, the follow-up of examination and granting procedures and, beyond, the defense of your titles.
IPSIDE will be present at BioFit on booth D16 with a team made up of:
Feel free to ask all your intellectual property questions.